Our Specialized Security Services

01
Vulnerability Analysis - IDENTIFY
Identify vulnerabilities in your business before cyber criminals do

02
INSPECT & PROTECT
Detect threats that evade your defences before they have an impact. Implement appropriate and solid defences to protect against threats.
03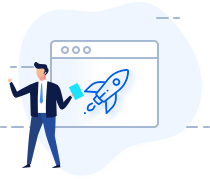 RESPOND
Act quickly and have a plan when you experience a breach.
why choose us
We Boosts Your Security Posture
We provide innovative & expert solutions for organisations, to safeguard their confidential information & mitigate threats
Application Security
90%
Cyber Security Training
80%
Know your Web Application
Secured Score
All Sizes Business
Every business and industry requires an approach.
Constant Innovation
We constantly stay ahead of the latest threats by studying, researching, and learning the latest techniques and tools used by cyber criminals.
Method & Discipline
we will systematically uncover the real threats against your organisation.
Real value to you
Our goal is to best help you protect your organisation, customer data, and trade secrets, by demonstrating and managing the real (non-imaginary) threats.
about us
Best Company for
CyberSecurity Consultancy Services & Training
Hebesec Security Labs works on Key areas like Penetration Testing and Security Assessment. In Today's Information Technology-Driven World, Your Core Business is Prone to Cyber-Attacks.We deliver penetration testing, security auditing and cybersecurity services that continually evolve to match the needs of our clients and help them better manage their cyber risks.
Recent MoU
Our Recent Collaboration With Alagappa University, KaraiKudi
Alagappa University and HebeSec Technologies collaborated as Alagappa University – HebeSec Research & Development  Centre (AU-HRC), Karaikudi to Provide Skills Training, Research and Development and Consultancy Services in Cyber Security. AU-HRC works on key areas like Penetration Testing and Security Assessment. In today's Information Technology -driven World, Your Core Business is Prone to Cyber-Attacks.We deliver Penetration Testing, Security Auditing, Consultancy Services and Training to evolve highly sophisticated Cyber Defense Infrastructure.
Our Services Based on Industry
Security Awareness Training
Our Services
Introducing Best
Cyber Security Services and Training for Business
Web Application Security
Application Security assessment is a unique combination of Manual Assessment and Tool based Penetration Testing.
Risk Assessment
Information technology (IT) risk can result from human error, malicious intent, or even compliance regulations. Protecting information assets like operational and financial data, customer data, intellectual property (IP), personally identifiable information (PII), or protected health information (PHI) is only the beginning
Mobile Application Security
In today's mobile era, Apps are playing a significant business driver role. But at the same time there are phishing types apps creating havoc to the user base.
Source Code Review
During the coding for any complicated applications, architects do forgot to check for the in-line vulnerabilities lying inside the coding it-self. HebeSec with our extensive experience with structured coding and assessment able to identify and help fixing those weakness.
Security Auditing
Vulnerability Assessment, Network Penetration Testing, Web application Security, Source Code Review,Security Audit & Maturity Benchmarking Information Security.
Cyber Security Training
HebeSec's Training Courses are for students and professionals with certain requirements. These may be the courses with specific skills like Ethical Hacking, Web Application Penetration Testing, VAPT
App Development
Create, publish, and promote engaging content to generate more traffic and build a dedicated community.
PPC Advertising
Target your ideal search phrases and get found at the top of Google's search results. PPC allows you.
Take Your Website to Next Level
With Security !